SmallHouse Project
---
As one of three locations comprising the Spiritfarming complex, the "SmallHouse" Project reflects the Prolineers' suspicion that "Cost of Living", and "Quality of Life", are mantras that need challenging...
---
The "SmallHouse Project" concerns the re-rebuilding of the house acquired with other buildings and property in the ProlitarianPioneer Townsite.
Initially built probably in the 1930's, at a location out side of town, it was moved to the town in the early 70's, whereupon the the living room and one bedroom was added.
 Purchased and rebuilt by me (the first time) in 2013, it was occupied and subsequently disgraced, to return to my stewardship in Oct 2015.
Chronology 
...in pictures & words
---
2013: First rebuild...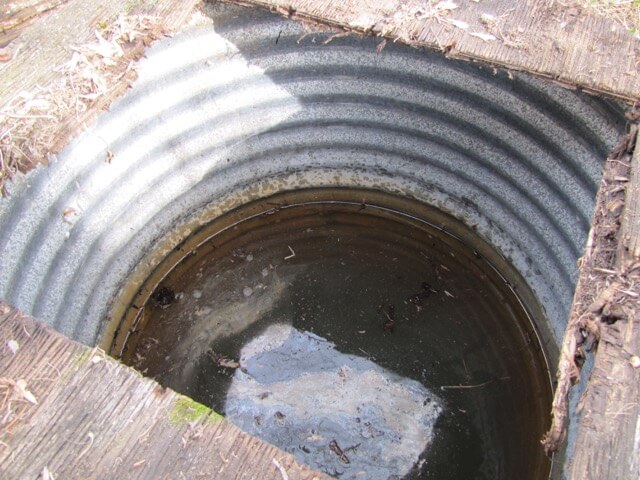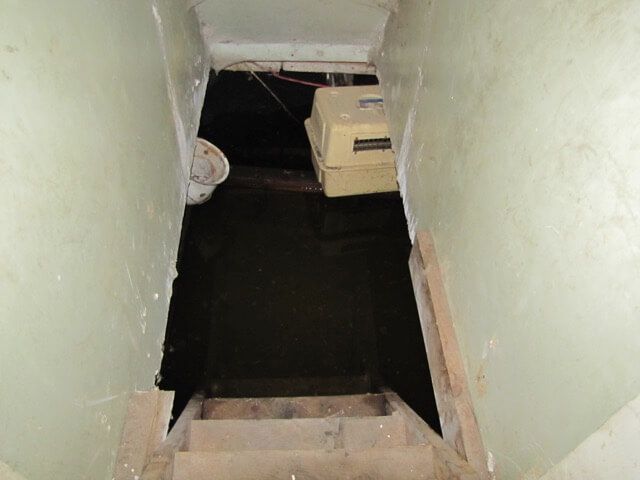 Clever modern/ post-modern "agricultural" techniques such as blind deforestation and anhydrous ammonia have played havoc with groundwater levels in our townsite in recent decades. On my arrival in 2013, the water level was 8 inches below the (highest) sections of the lawn,...and nearly to the top step of basement stairs.
Let's go in...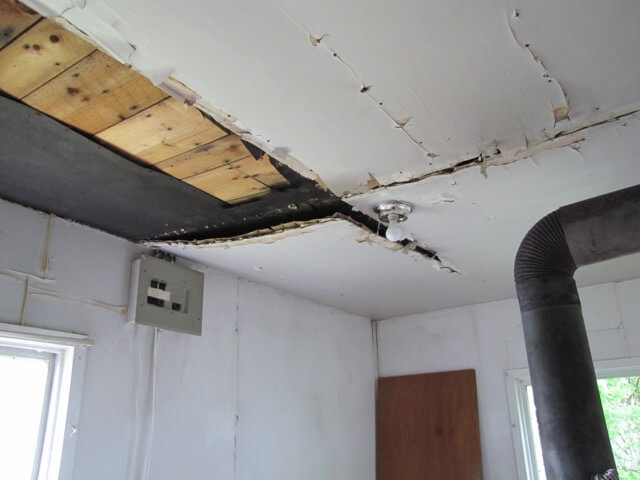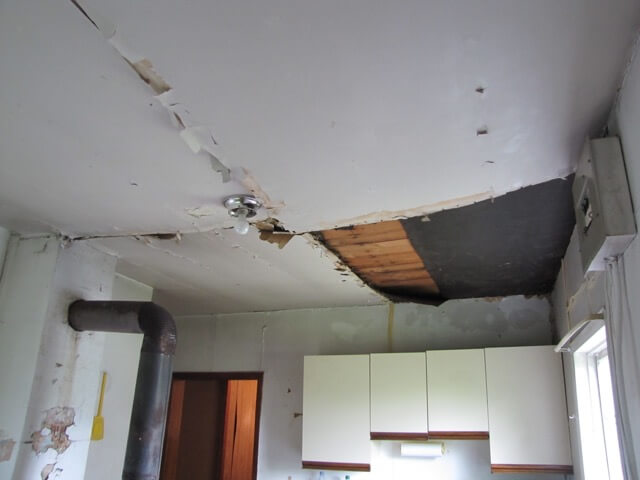 While a previous owner had replaced the shingles in about 2006, the interior damage had not been addressed. The vintage gyproc, very brittle, had to be removed, exposing a remarkably straight & sound ceiling... the attic was unaffected, as it was actual lumber (chipboard had not been invented).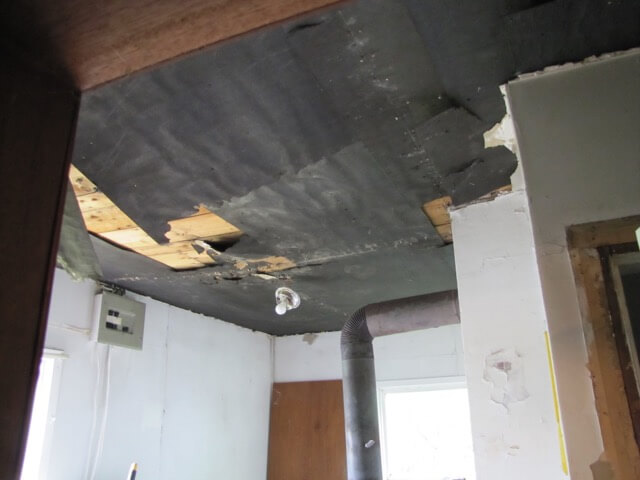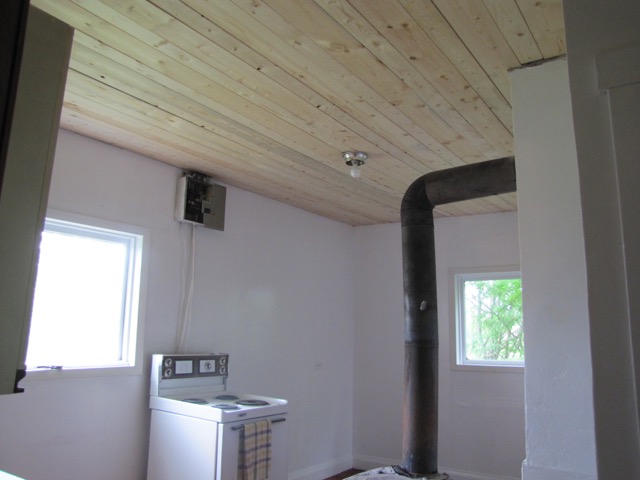 A new ceiling of 1x4 & 1x6 lumber was screw nailed into place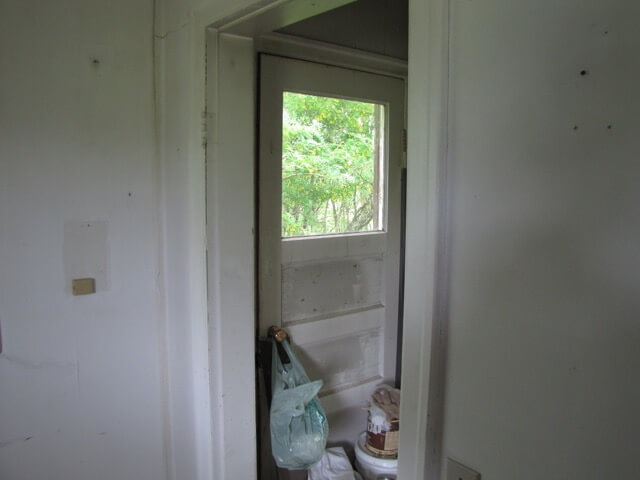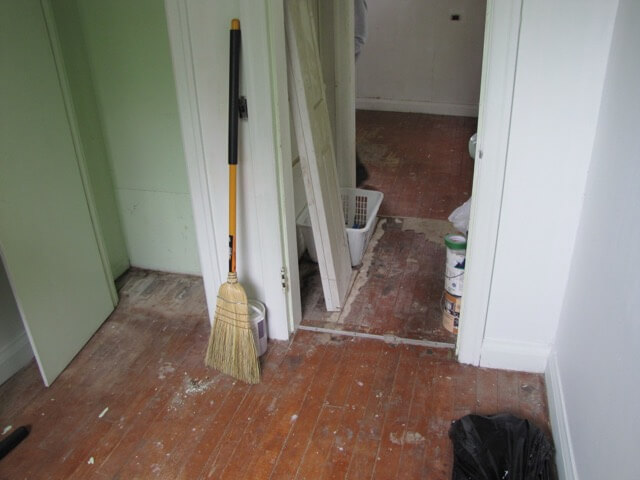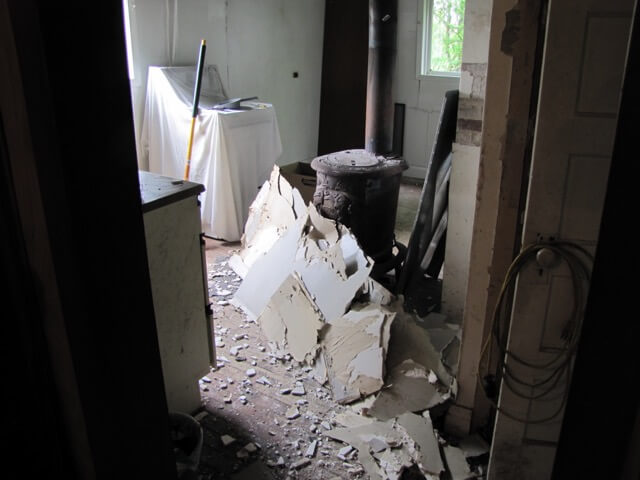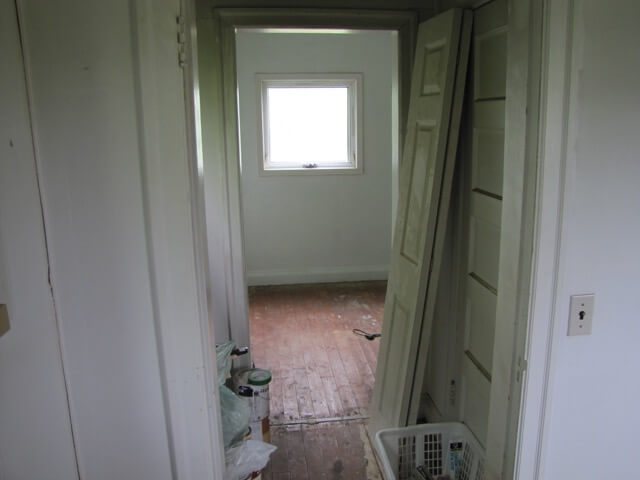 In the original portion of the house, (real lumber) most damage was somewhat superficial... lack of TLC and sagging floors due to basement moisture issues.
Let's go below...yikes!...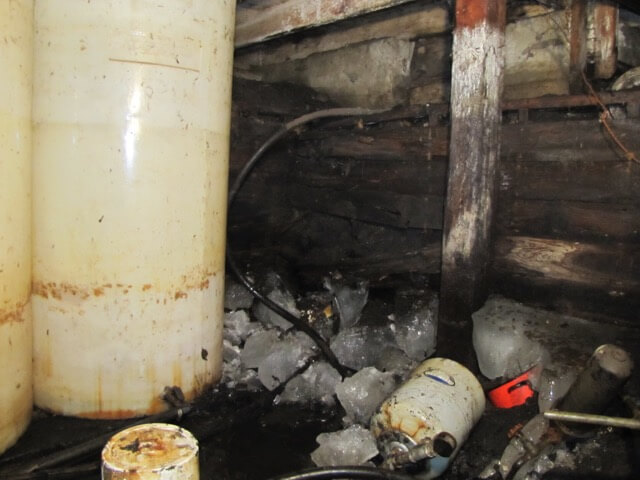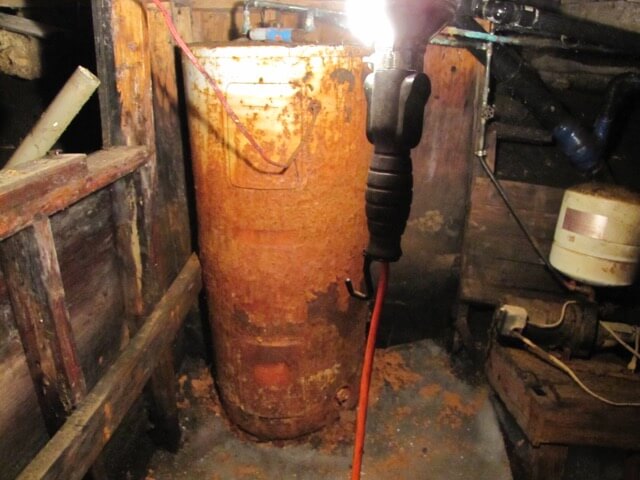 The basement was a little bleak... and moist! After pumping out countless thousands of gallons of water, I was rewarded with an eight inch layer of ice... on top of another foot of water!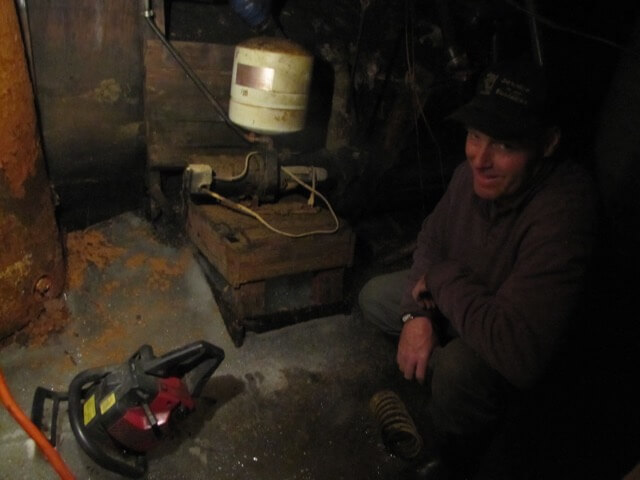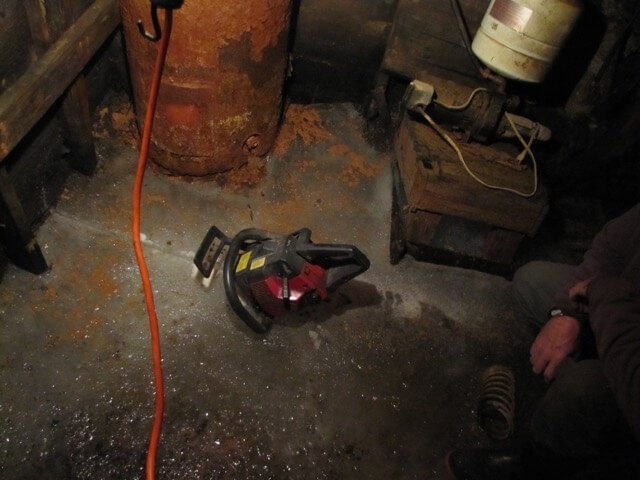 Chain saws cut ice real nice...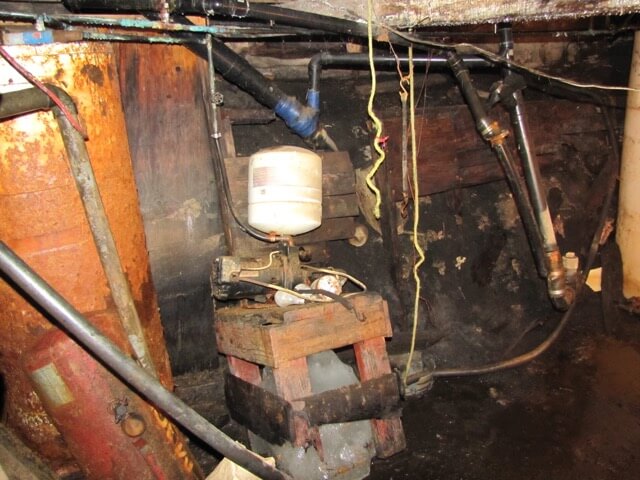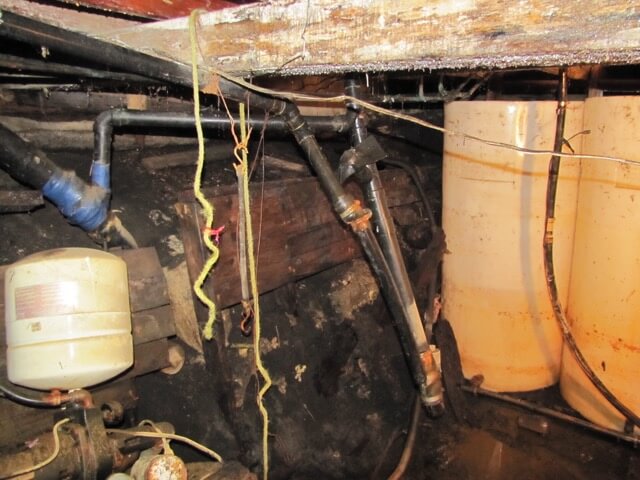 The pressure system was totally destroyed, although the water storage tanks (plastic) and valves (brass), were fine even after being submerged for several years...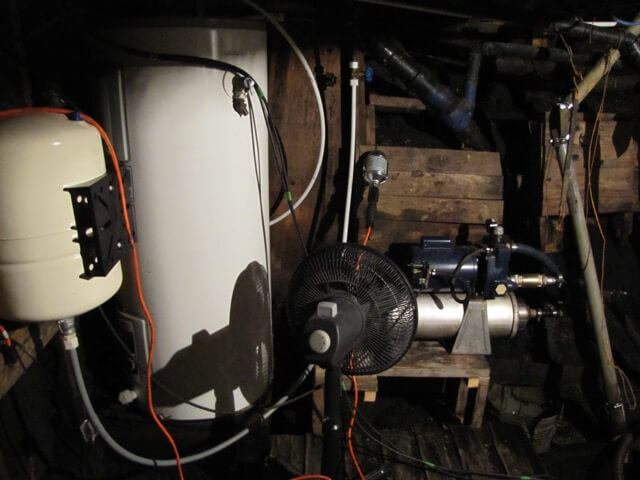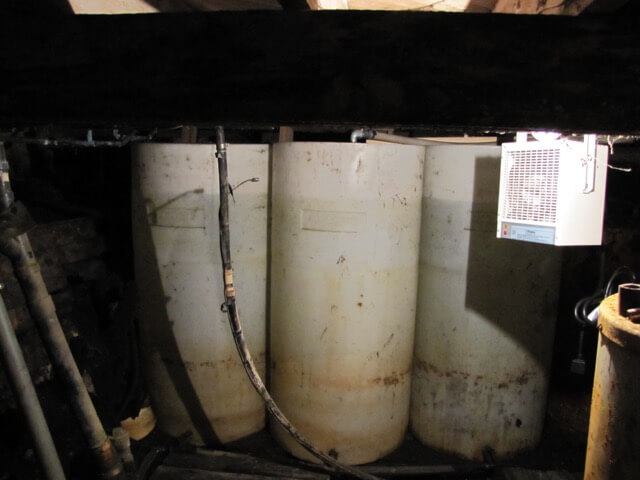 I salvaged a pressure pump from an abandoned house, and procured (borrowed) a water heater from one of my other buildings. The original air tank bladder had ruptured, so I installed one on a branch line... this was the only piece I had to purchase new (besides some 1/2 plastic line & fittings). The original copper plumbing tube had split from frost in only one place (and was fixed with a hose clamp and a piece of rubber 3/8 air hose). I installed a salvaged industrial strength sump pump to control the persistent seepage.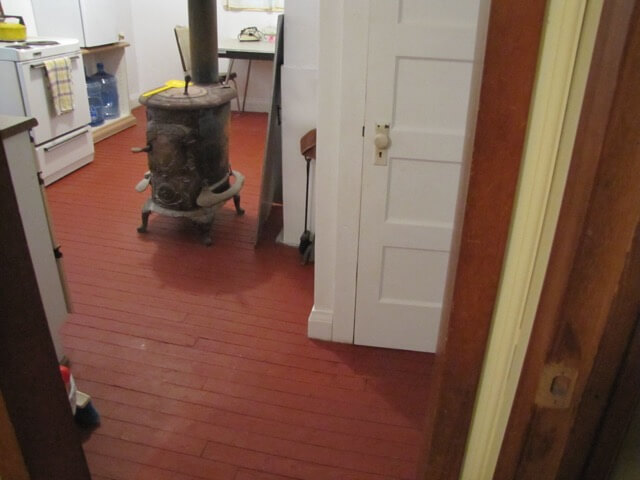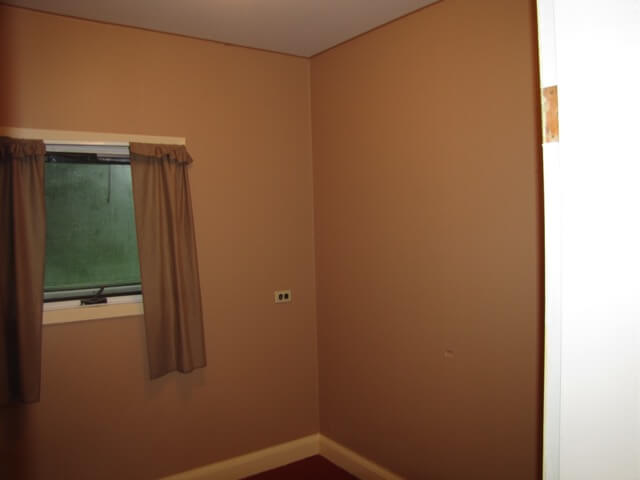 Now, let's get Fancy!...
After a LOT of scrubbing, the repainting began...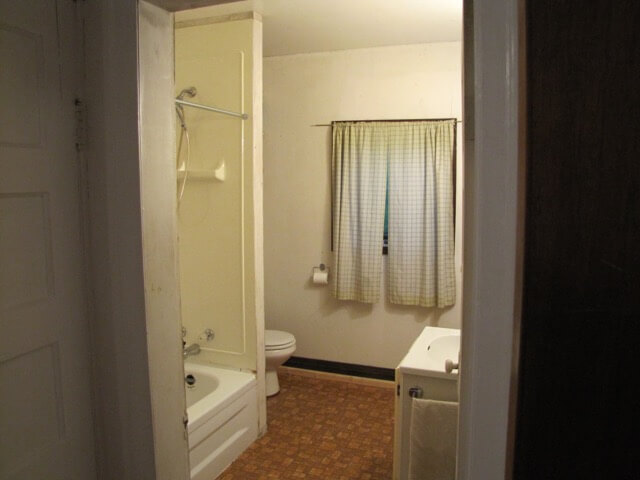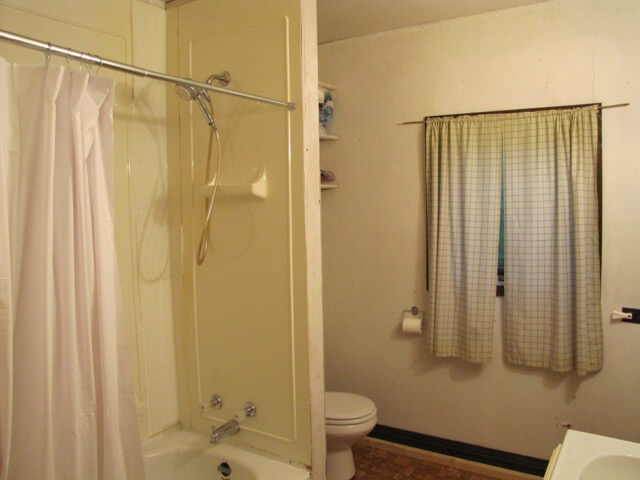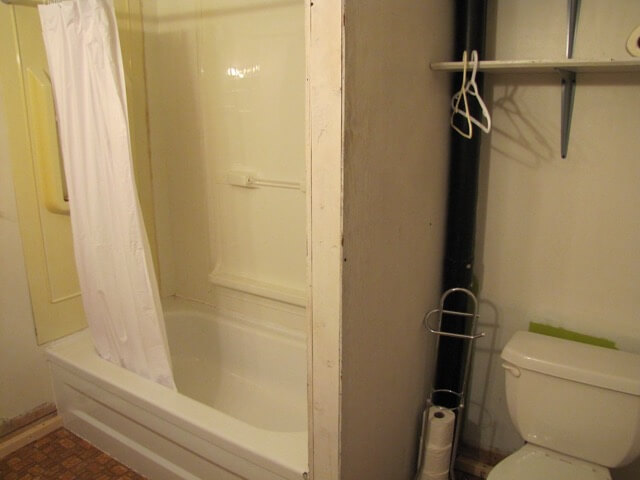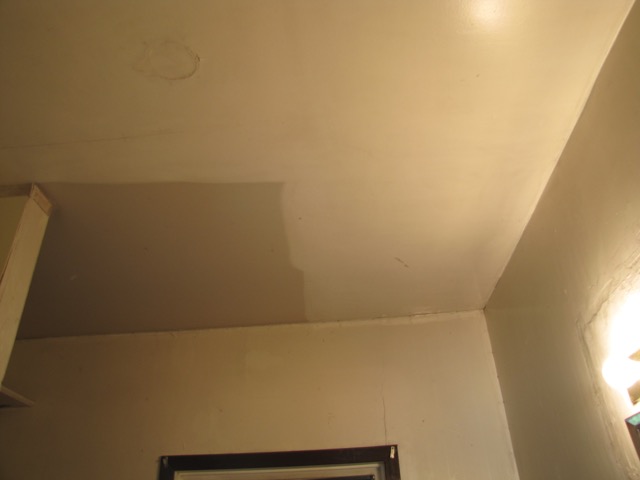 and continued...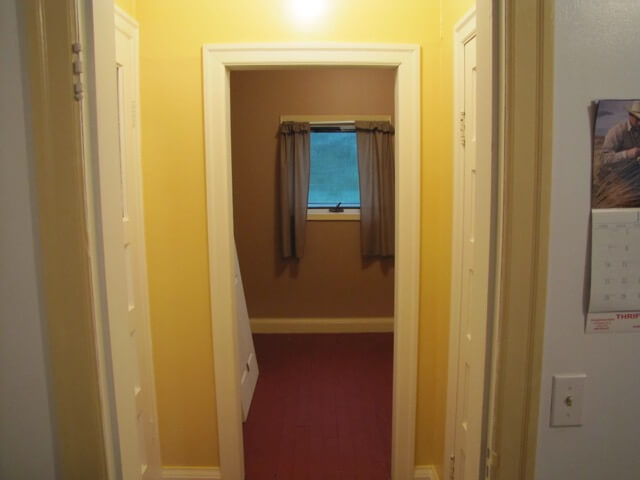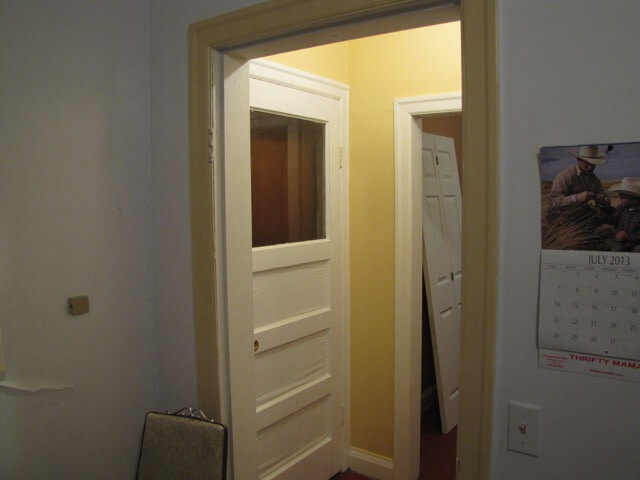 step by step...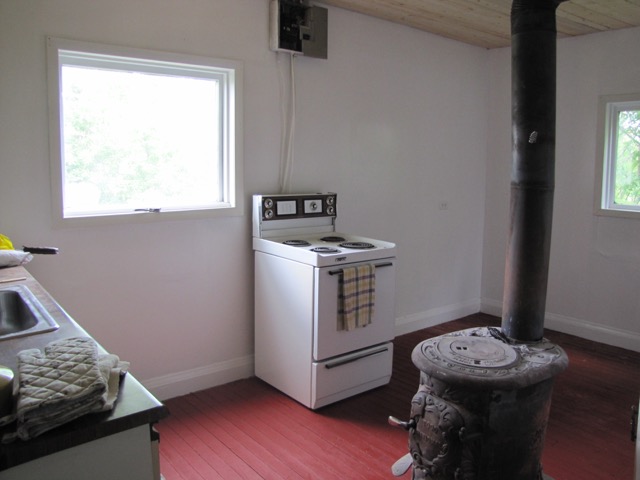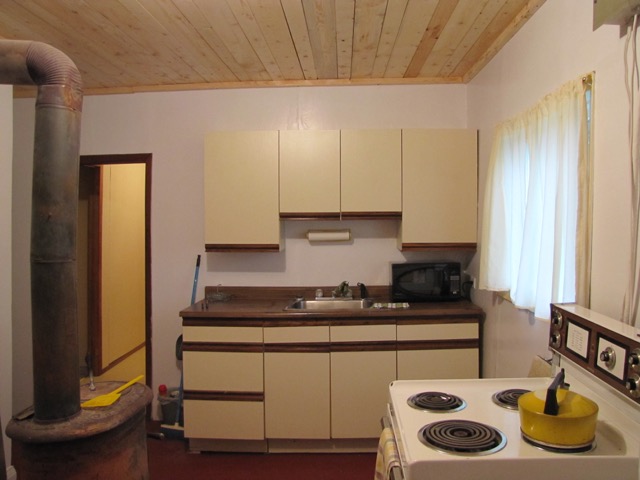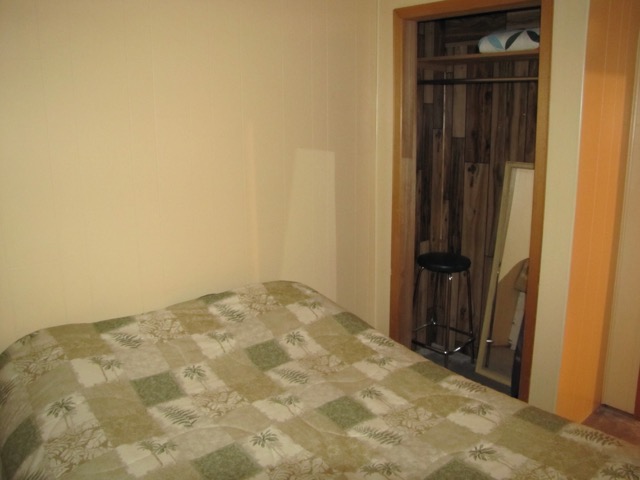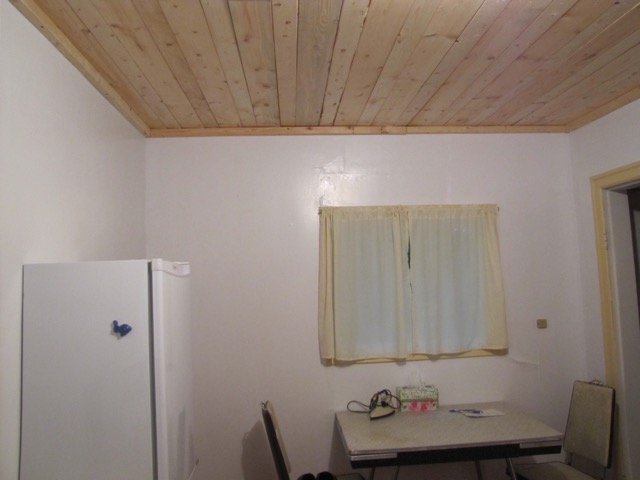 and continued!...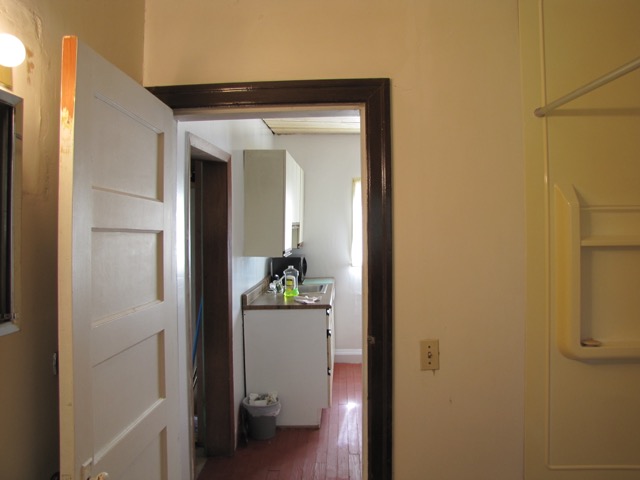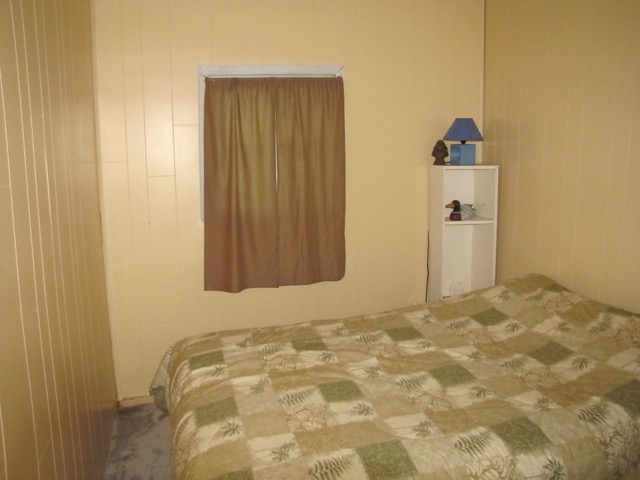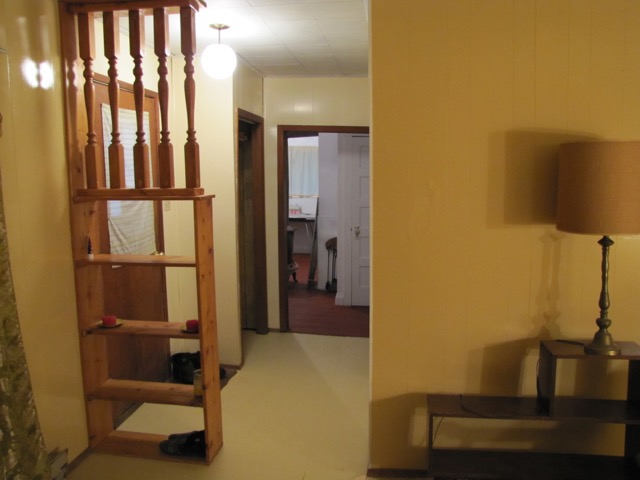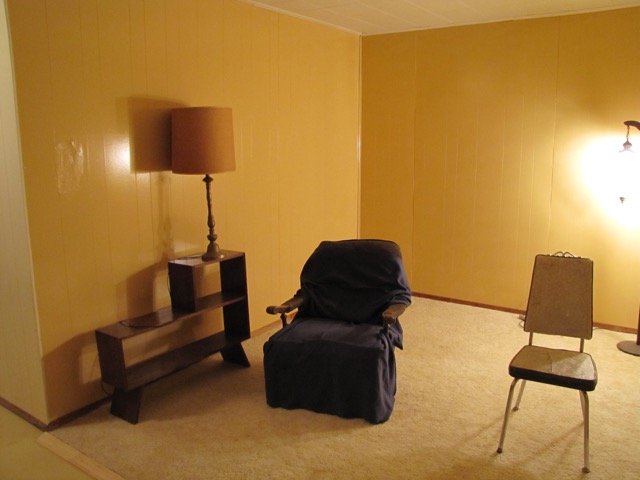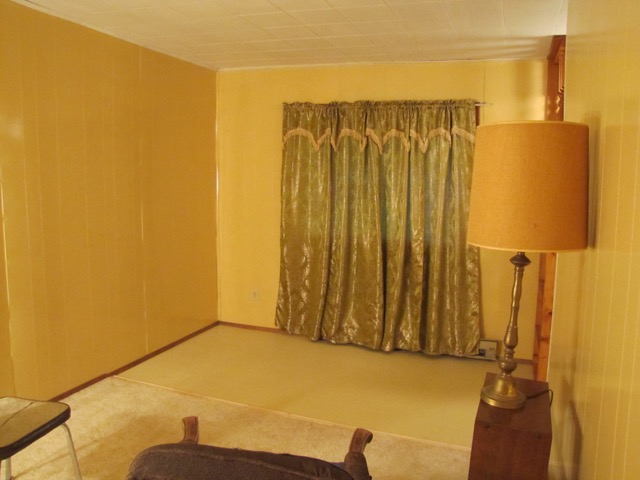 Some salvaged carpet for the larger bedroom & living room, completed the interior... not surprisingly, the largest expense by far was the paint!
New view...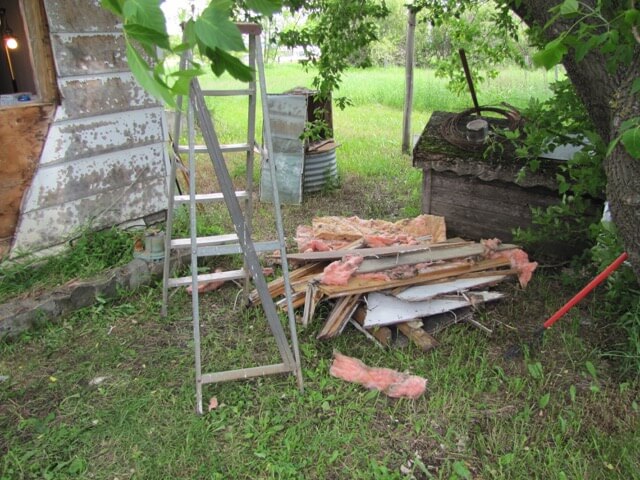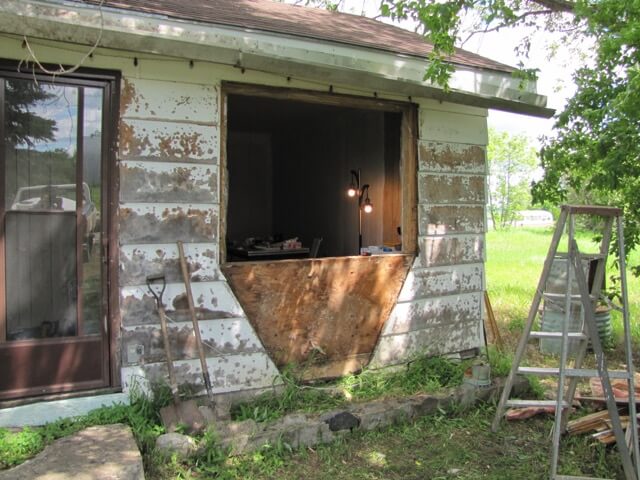 The living room had a three pane bay window assembly that was rotted to the point where it would barely hold it's glass, (it fell off with very little help).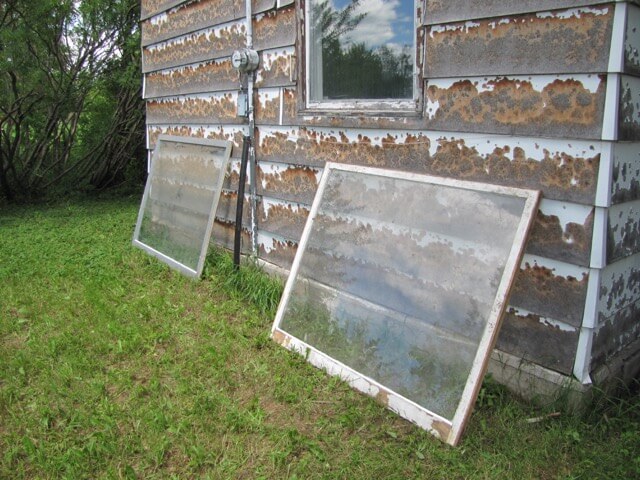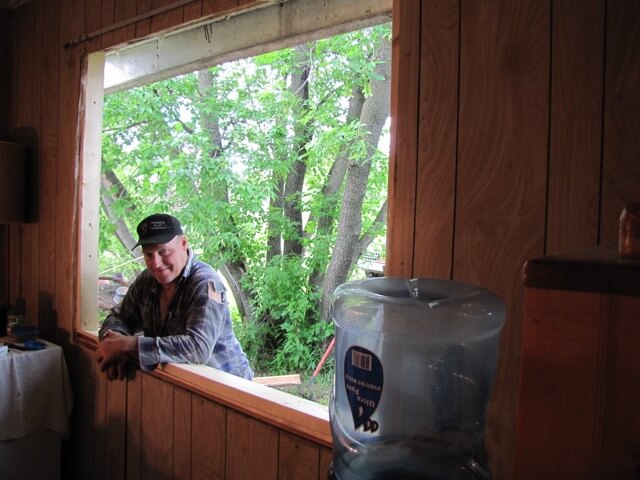 Oddly, but happily, two double pane sealed units the exact size turned up at our local "re-use" department!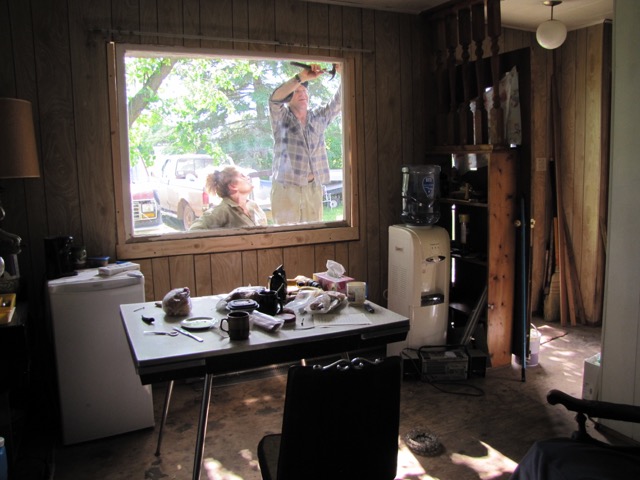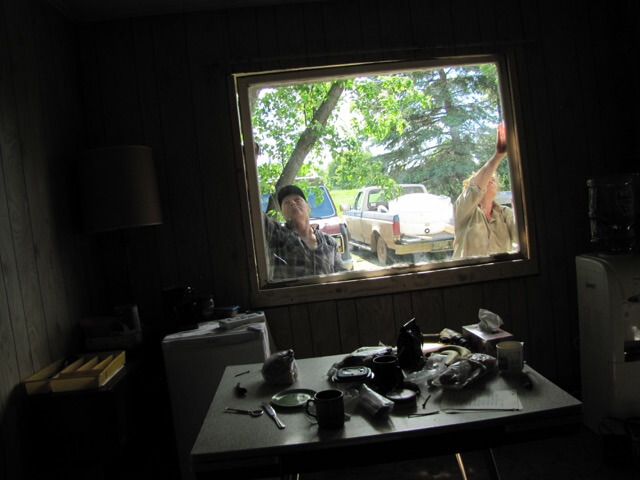 Step outside...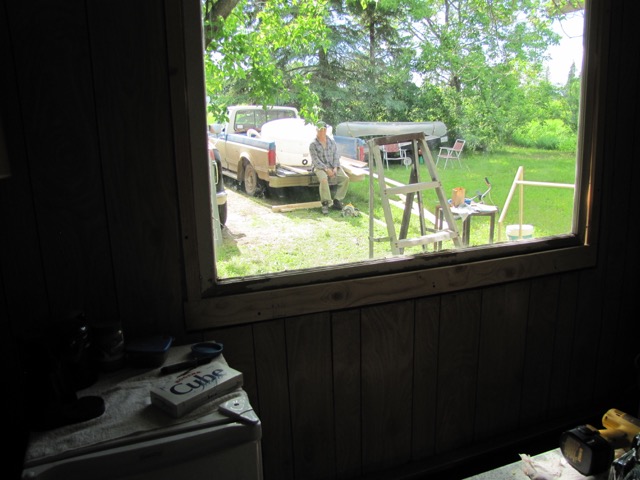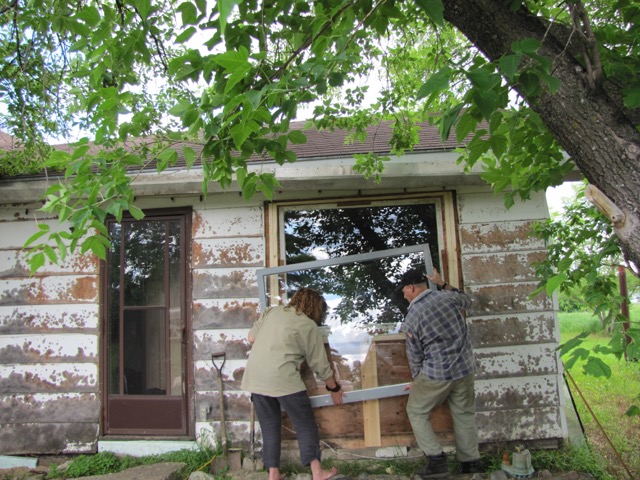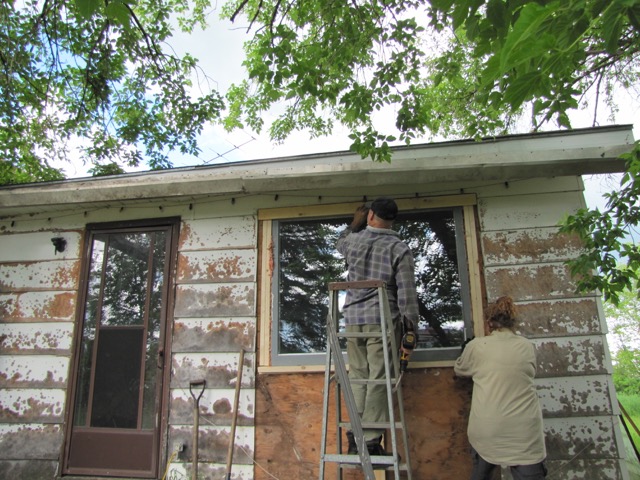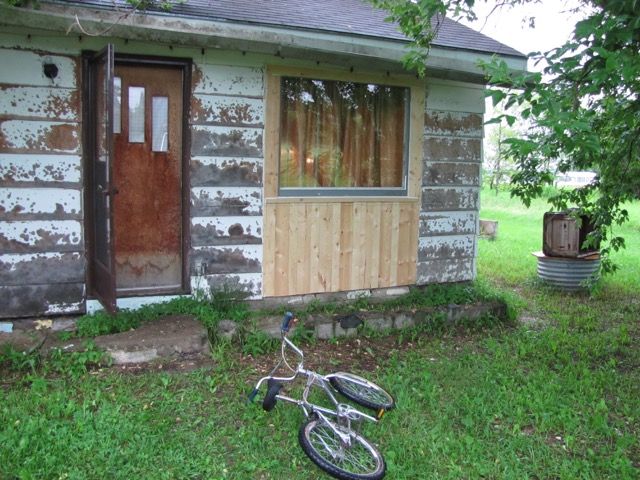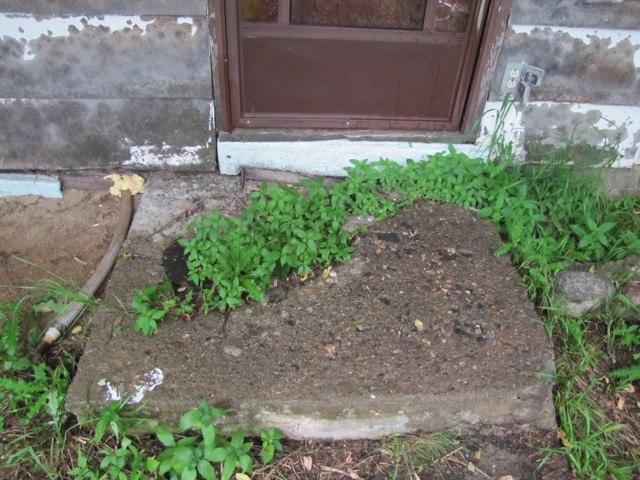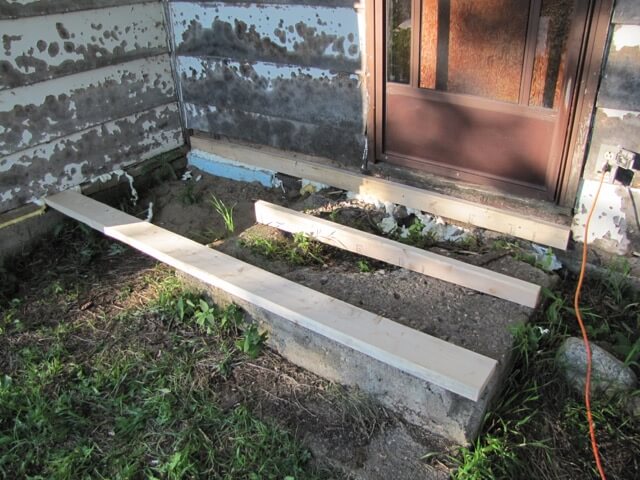 The doorstep was a little worse for the wear... but made a solid base for a wooden version...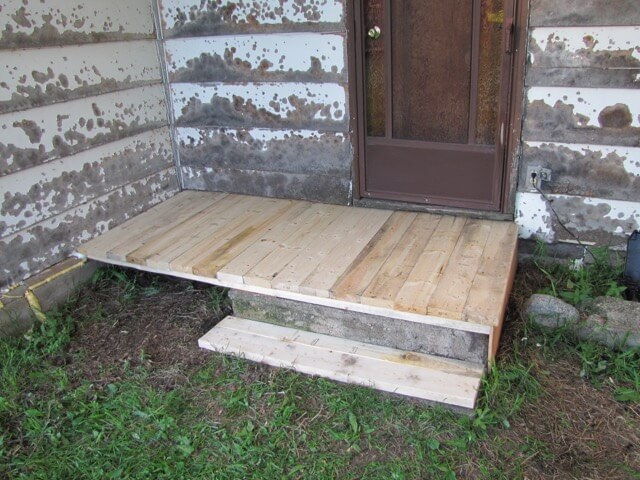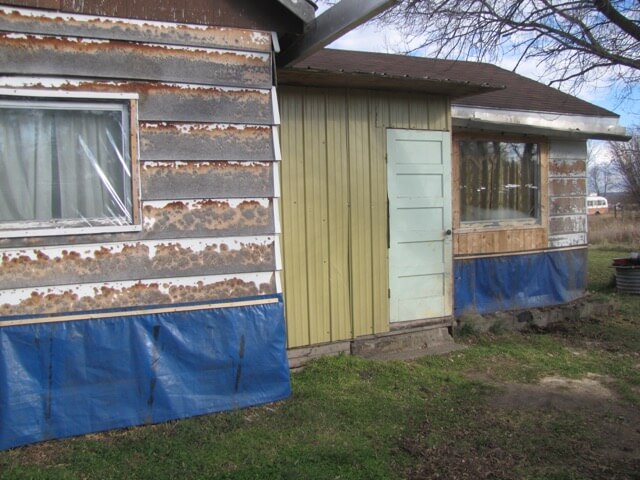 A rudimentary porch made from salvaged tin etc. appeared bit later (I missed the sequential shots!).
Stay tuned... the bathroom rebuild is comming soon!
( click below for the continuing saga...)
SmallHouse - 2015...re-rebuild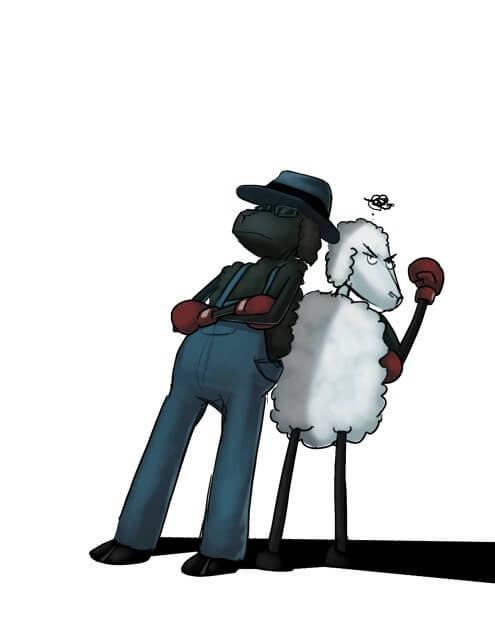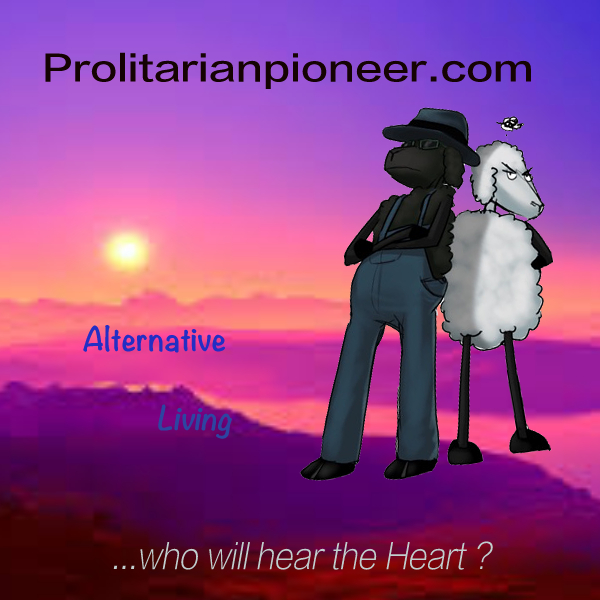 ...like to help us shine a light on a few more Ghosts?,...consider donating via our fancy button below!..