Mobile Micro House
---
This is the ProlitarianPioneers' (1st) entry into the popular genre of DIY proficient, compact, adaptable housing...
Granted, "Micro-Housing" is neither a new mantra, nor a new undertaking...I am merely doing it in my own particular fashion, as a Prolineer. In fact, I am simply supplying enthusiasm and technical ability to this project, which is chosen route of another Prolineer!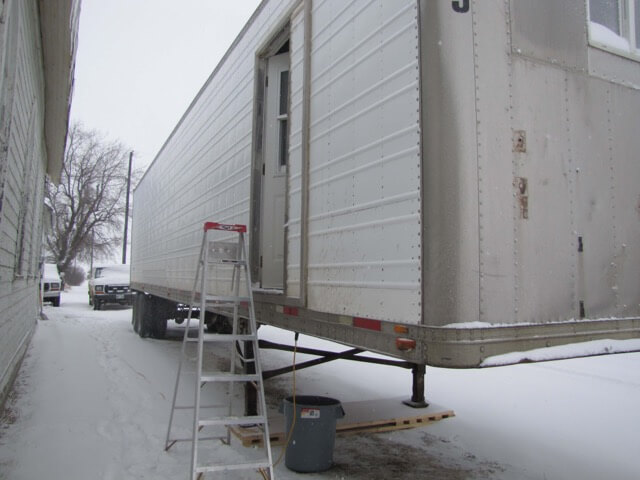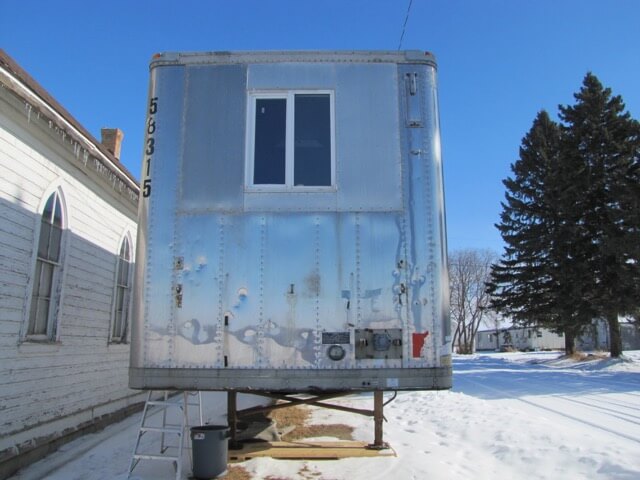 Ex-highway vans have been popular micro house choices for some time, especially the refrigerated units, as they are already wonderfully insulated. Structurally, they are head and shoulders above conventional housing, with aluminum shells coated with epoxy paint, and galvanized metal frames...these things will survive, literally without maintenance, for easily a century.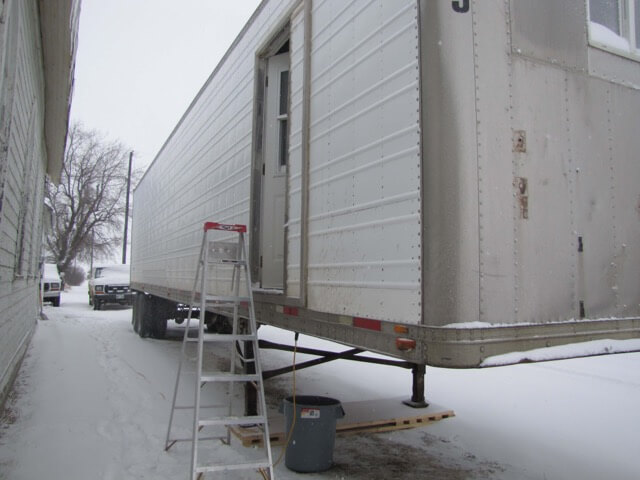 So let's look inside!
The front 12 feet of this particular unit had already been converted for use as an office, which was a wonderful bonus in that a window had been installed in the hole left by removal of the refrigeration unit, and a man door had been installed in the side...
The back wall of the "office" had to be removed, for our project...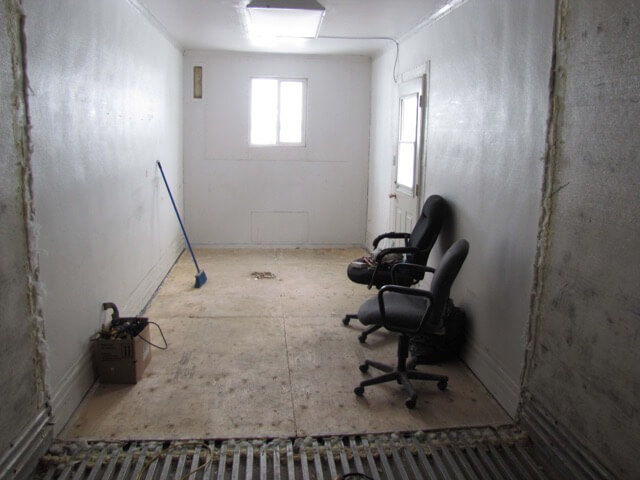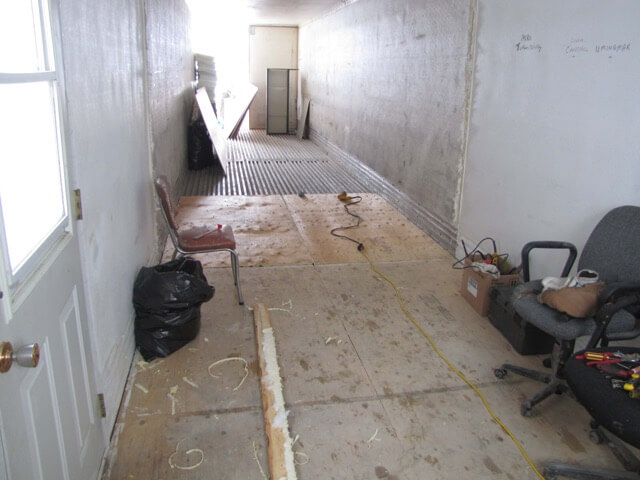 The Floor!
The next step was to begin laying down the rest of the sub floor...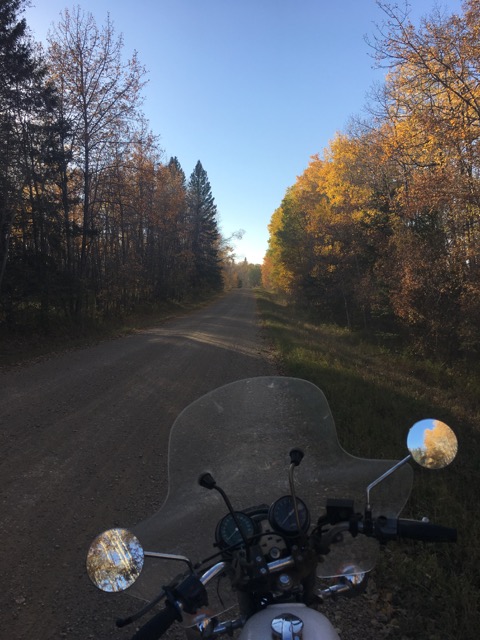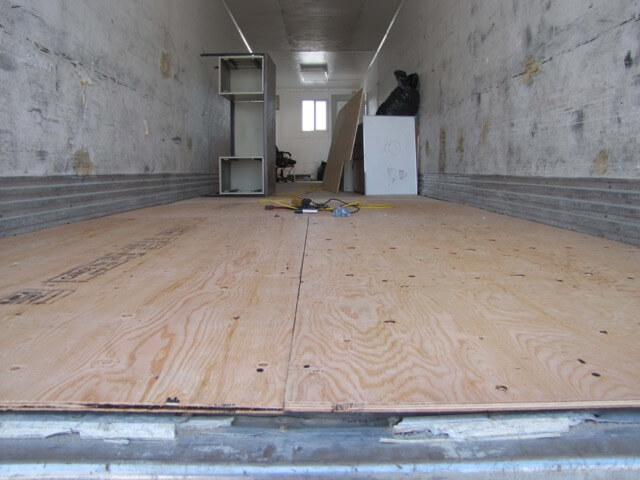 The walls of these units are made of super tough plastic, and if in good condition, simply need to be painted the colour of your choice...
It is my recommendation that you purchase the best conditioned unit you can find if you are going this route, simply for wall & floor quality. Also, 45 and 48 foot versions are MUCH cheaper than modern 53 footers...and while you may not want to lose the extra square footage, I will eventually unveil a neat trick (I think) to circumvent the space issue...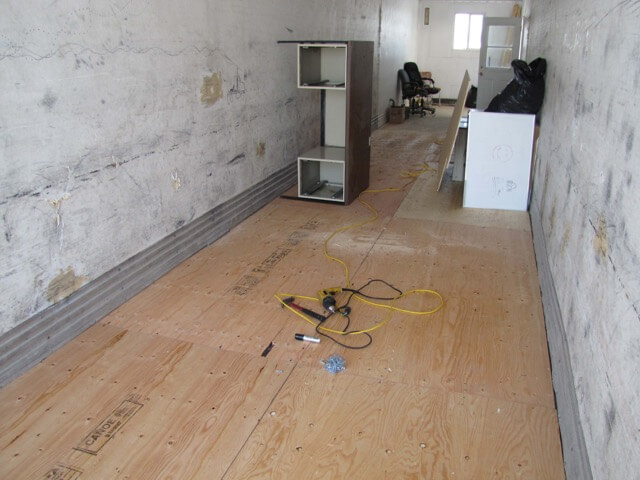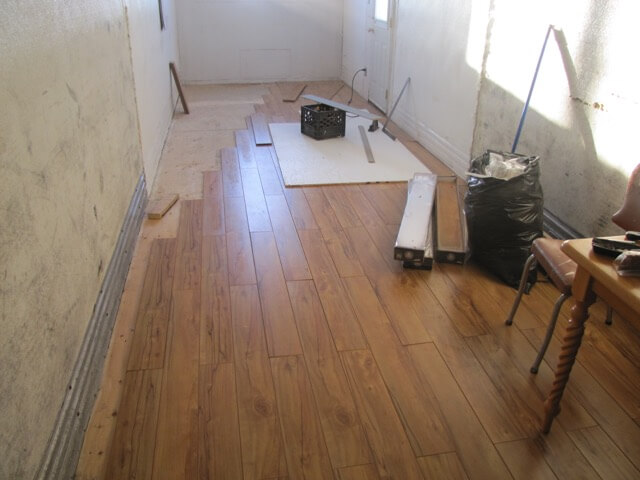 The next floor!
With sub floor in place, it was time to start laying down the laminate floor sections...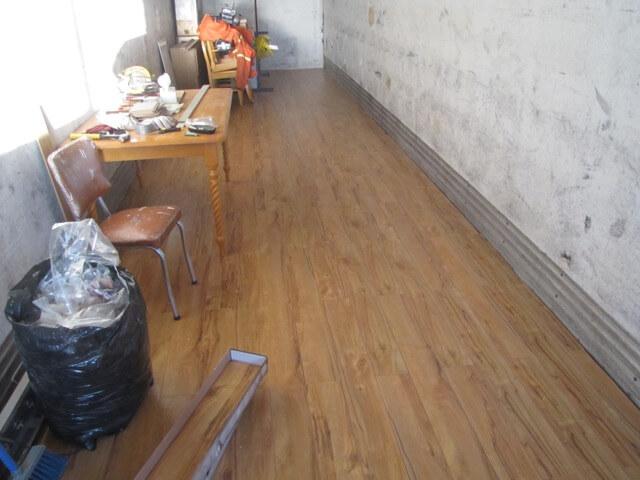 Up next...base boards, cabinets, etc,etc, etc!