MadeAndFoundManor
---
---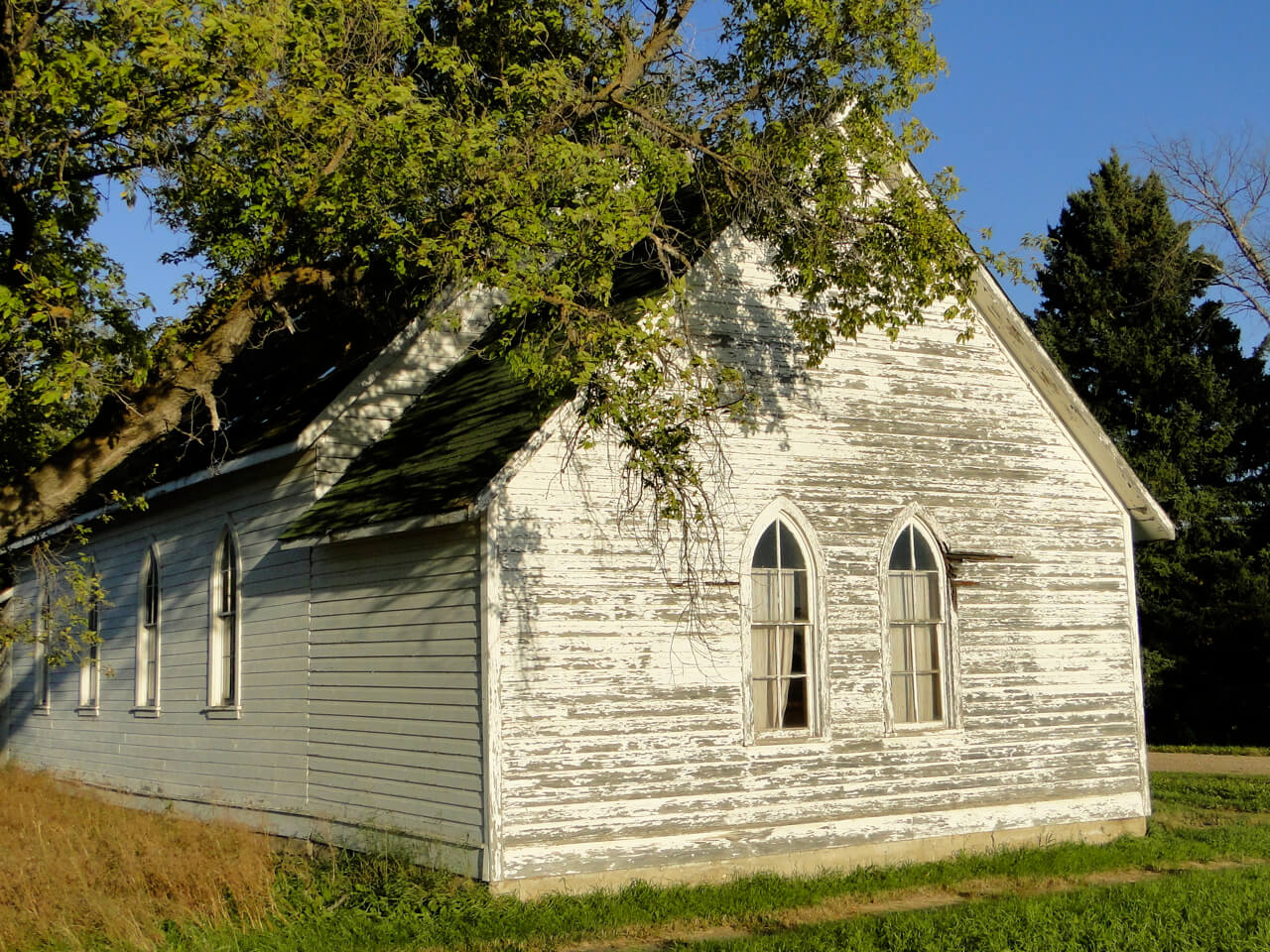 2012
Future Plan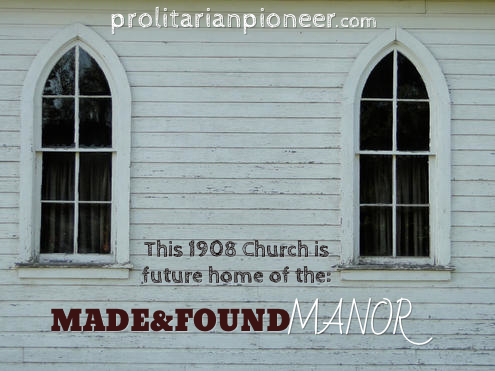 Originally built in 1908, this church is to be repurposed into an eclectic, energetic destination, obviously completely thematically dovetailing with the entire Proletarian Pioneer overview.
Being rebuilt essentially with repurposed materials, to co-create an over-the-top energy lodging for a couple, as a base for their experience of Spiritfarming.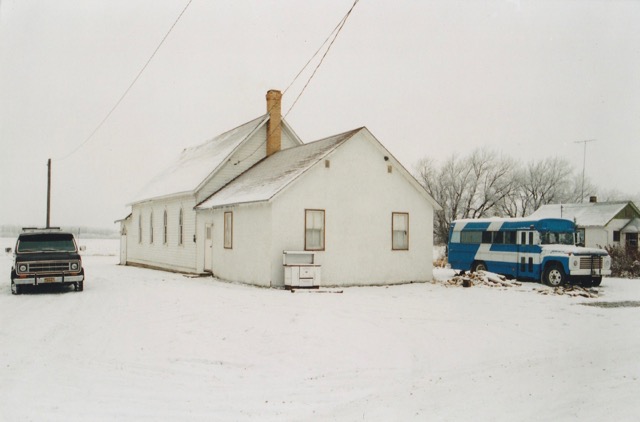 1994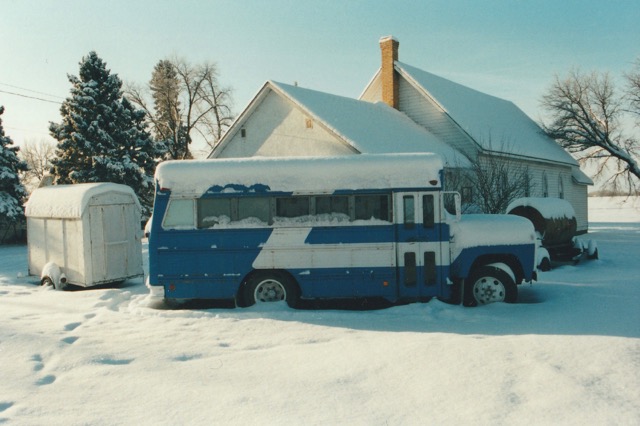 1994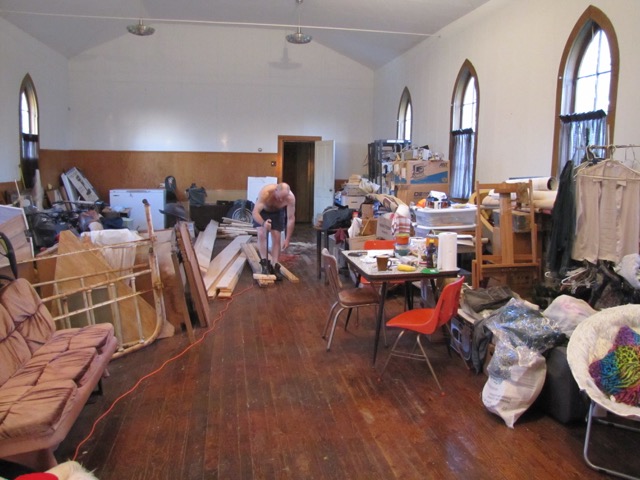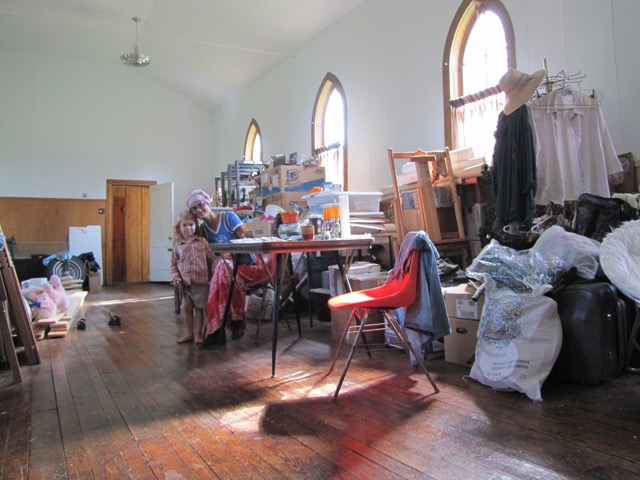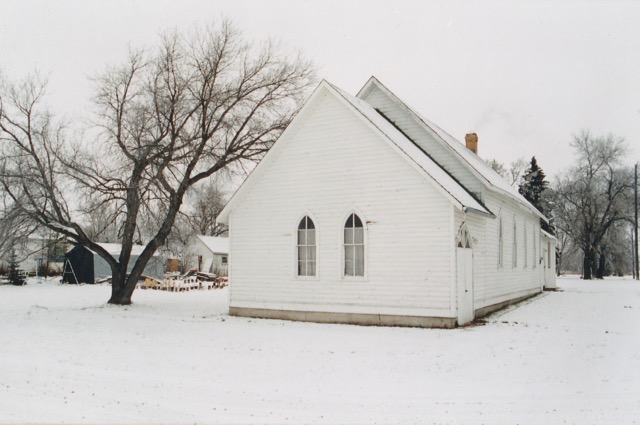 1994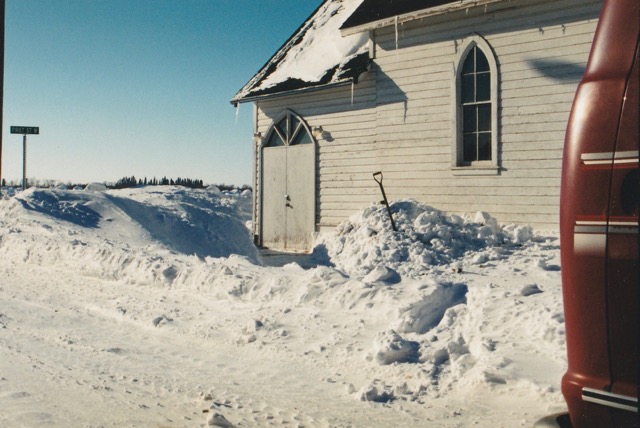 2003
                                                                                 2013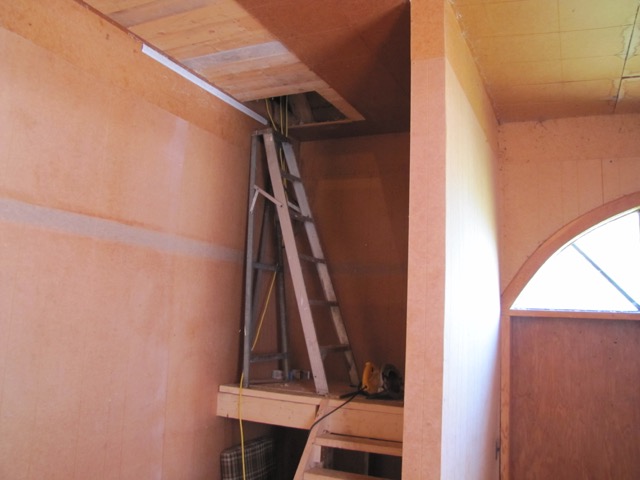 ...decided to build a living space in the west end section of the Manor, first step was cutting an access hole into the attic..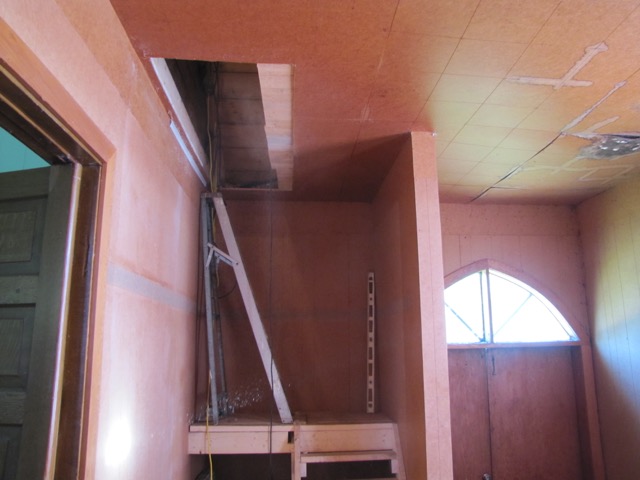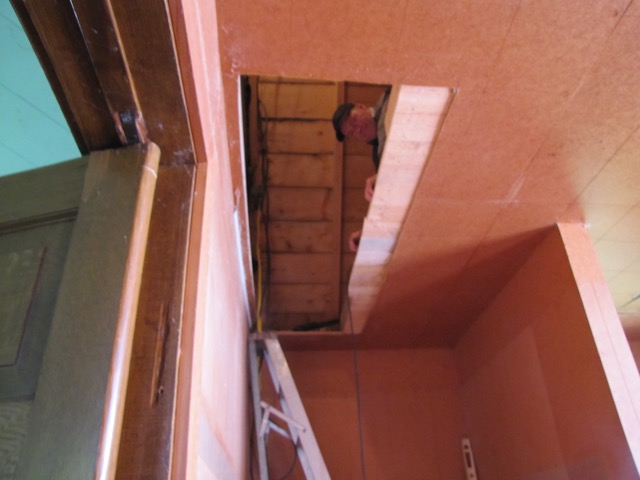 ...in the early 1900's, things were constructed with actual lumber, not modern "sawdust board "...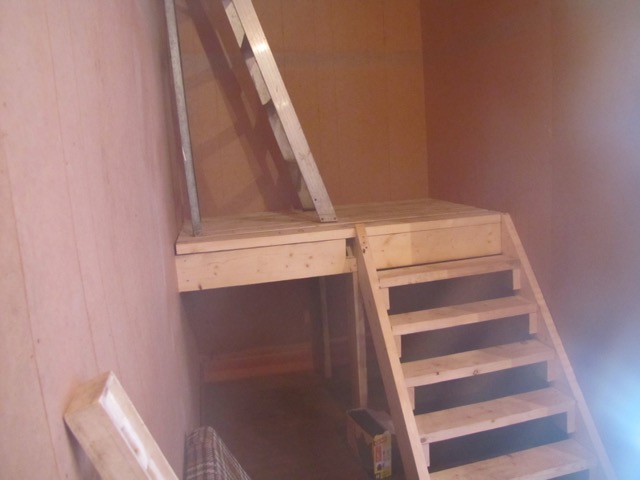 ...next step WAS the steps !..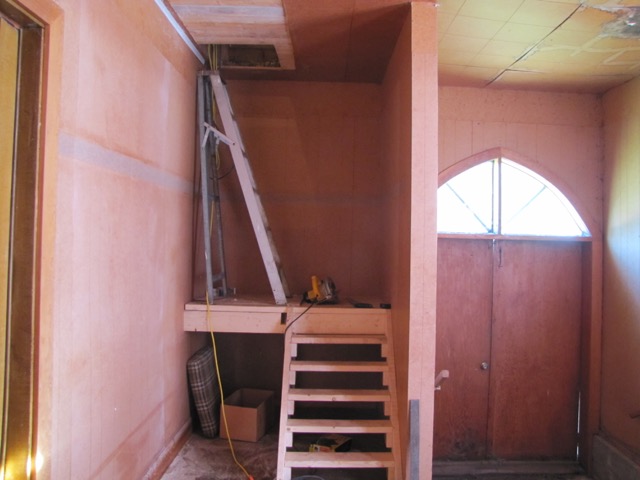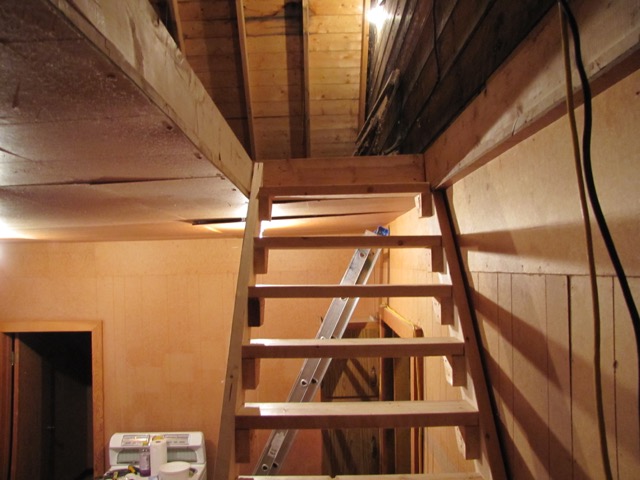 ...getting up in the world!...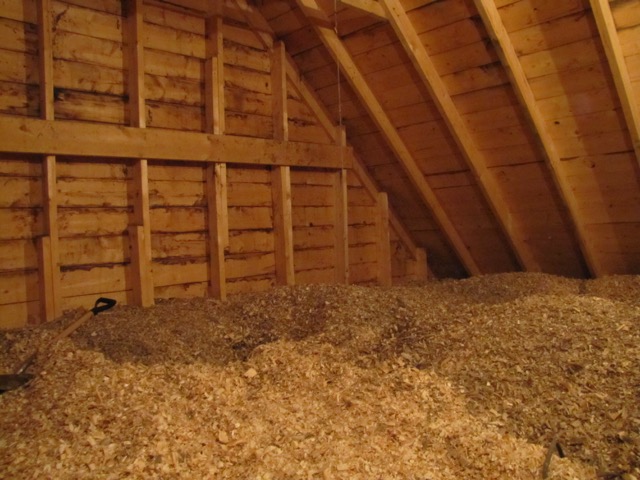 ...wood shavings were the insulation of choice in the good ol' days, many bags of excess had to be removed...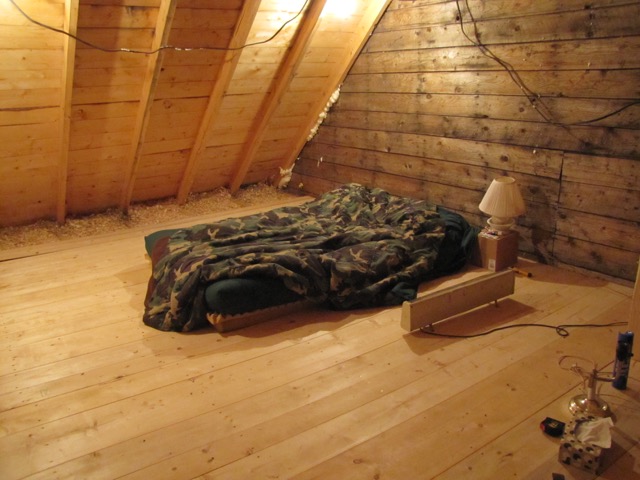 ...for expedience, new lumber was used for the floor...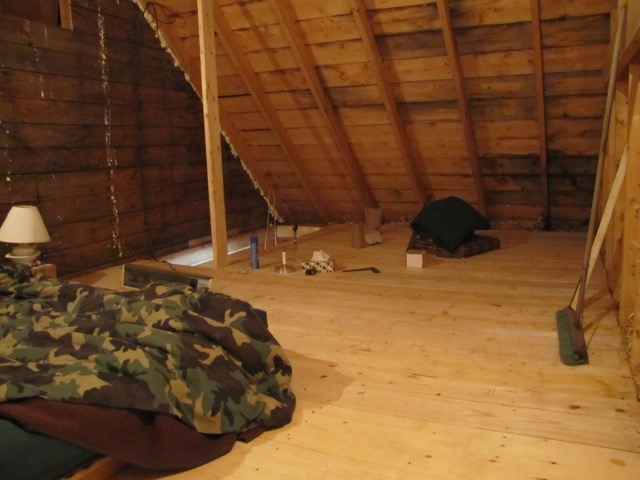 ...the steep pitch of the roof allowed ample space "upstairs"...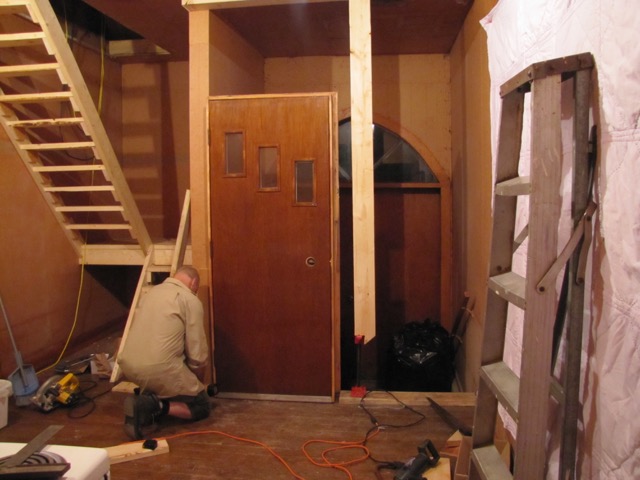 ...an extra wall was constructed for heating considerations, and to create a "porch "...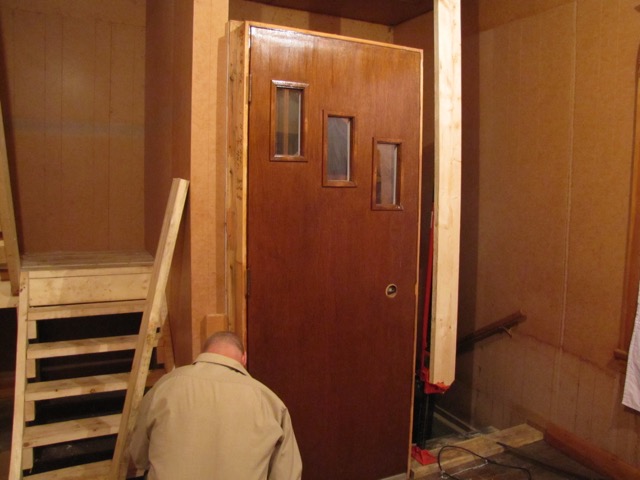 ...the door was salvaged from the garbage dump...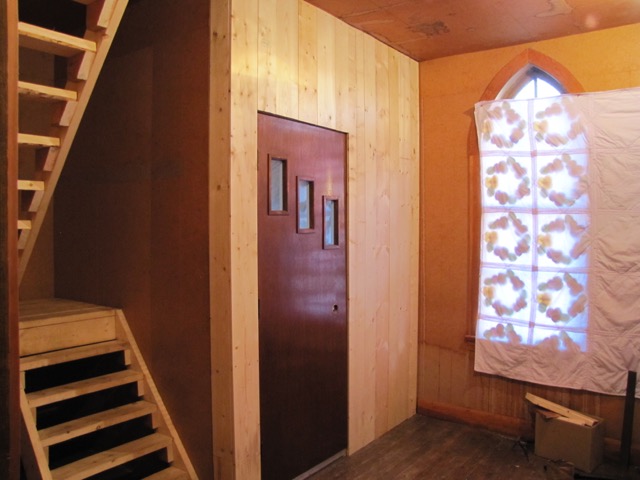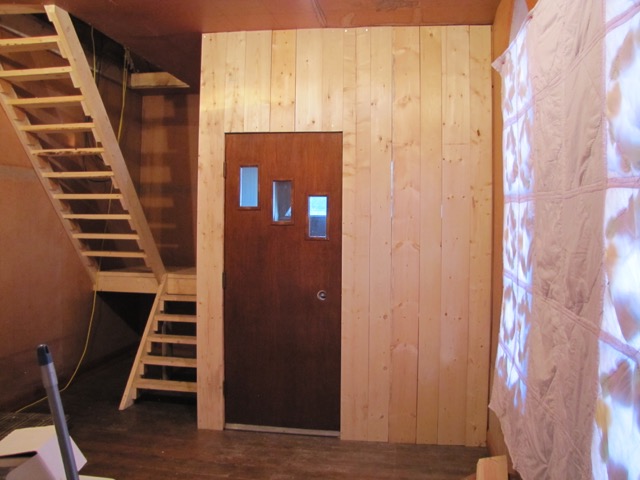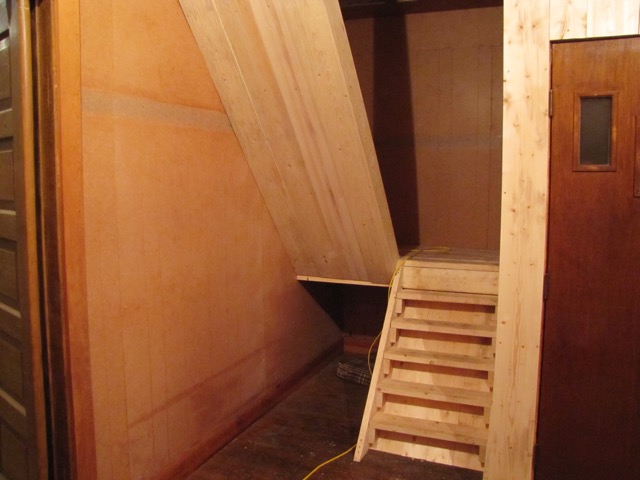 ...a dirt catcher was added to the upper section of stairs...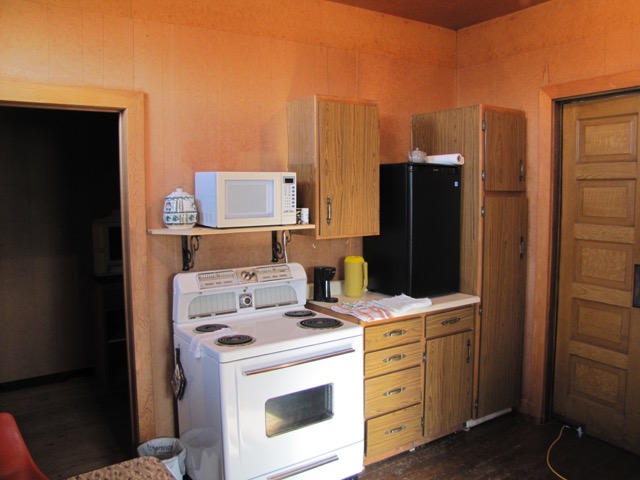 ...salvaged cabinets, and antique stove add a " homey " feeling..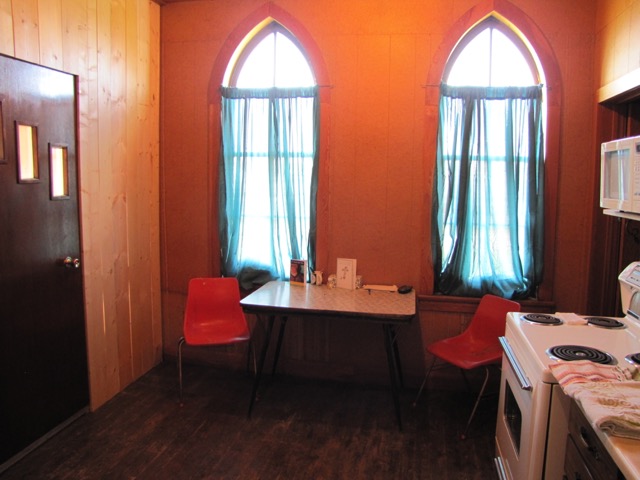 ...snug and cozy for 2,..1000sq. ft. living room in main church...
                                                               2022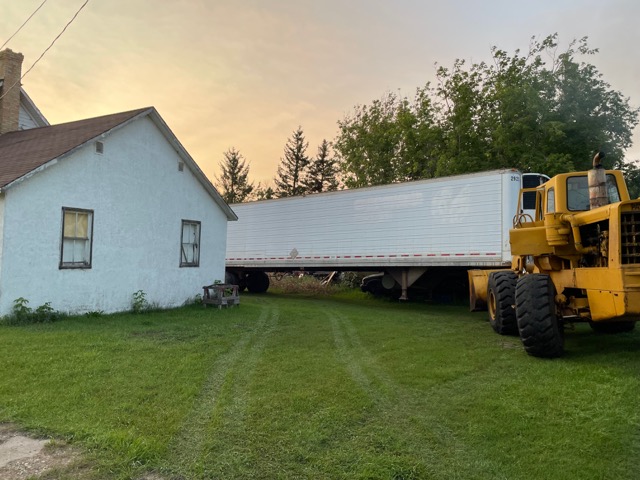 ...the north roof on the main section was in need of repair, but due to it's height and pitch,
                                                   no local roofers would take the job!,.so we purchased an old refrigeration van to serve as
                                                                         a storage facility, as well as a scaffold for roof repair..
                                                                          It was a small task for Tonka to move it into position..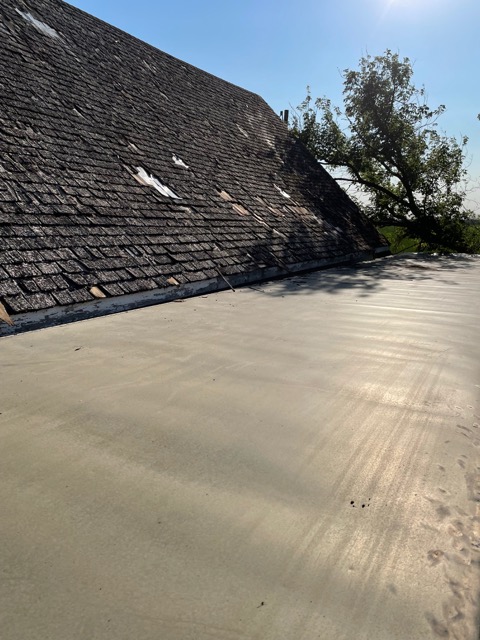 ..with the van in place, the roof repair becomes an entirely manageable affair!..