Workshop
---
The " Workshop" is one of the structures included in our "Townsite" collection . Originally built in the 1930's, it has seen several owners through it's lifetime, as well as some marginal reconstruction, and much marginal maintenance. Indeed, it is about as far as a person might want to go as a starting point for a re-construction project, but again, it has a wonderful history, and the Proletarian Pioneer brand/suspicion/inclination IS to actually be REAL about re-purposing, and "small footprints"
At 1500 sq. ft.,it is entirely usable for my requirements in pursuit of small manufacturing , fabrication, and vehicle maintenance & modification.
The first order of business is to seal it up enough to be heatable in (this) winter...then to clean & organize the interior enough to create tool/parts storage, and free work space. When  weather permits (spring!), the much larger tasks of installing a new floor, and designing/building a new roof can begin.
---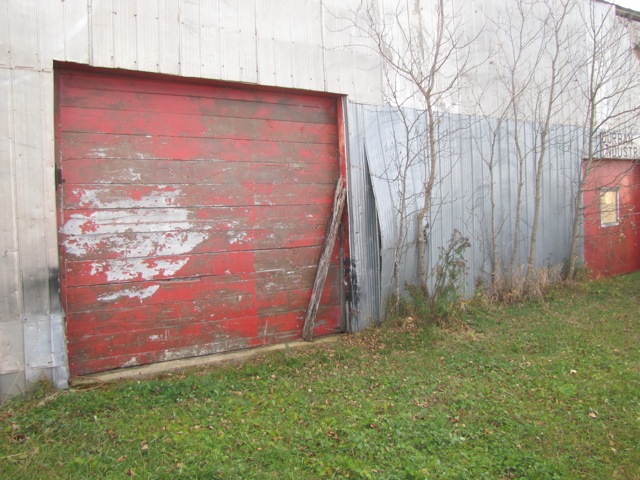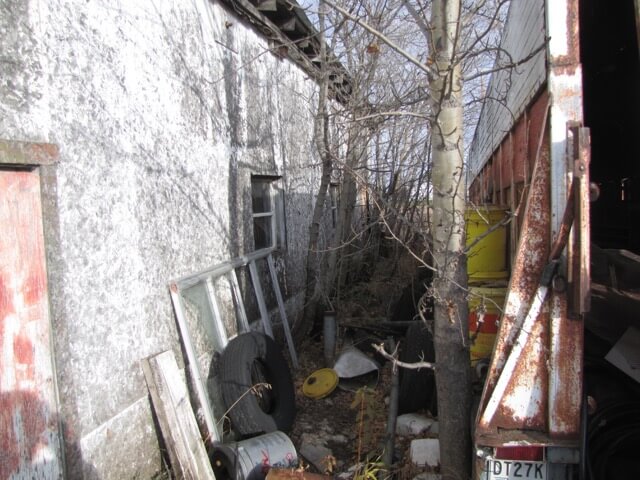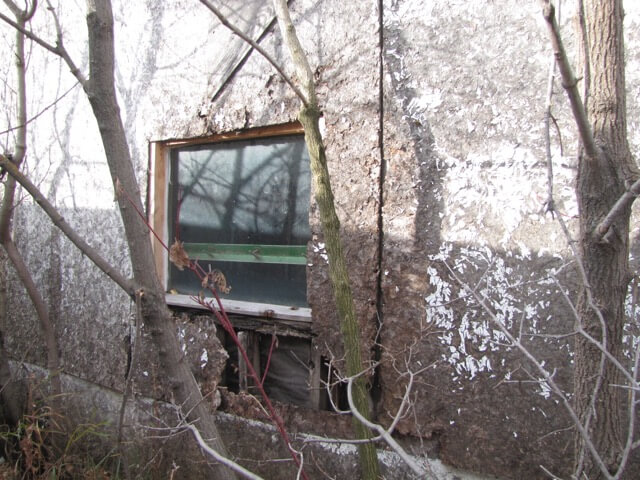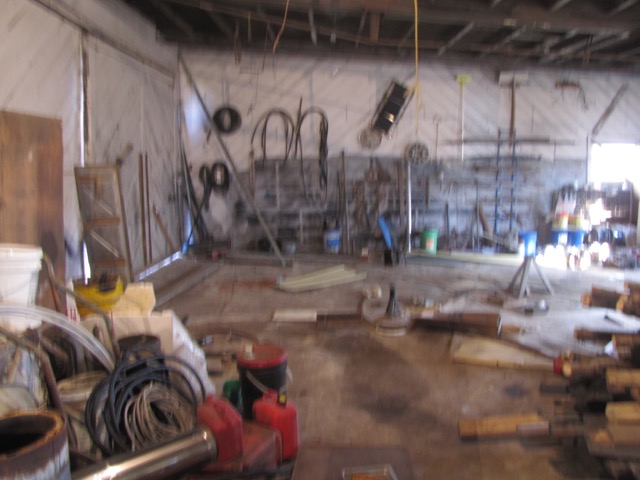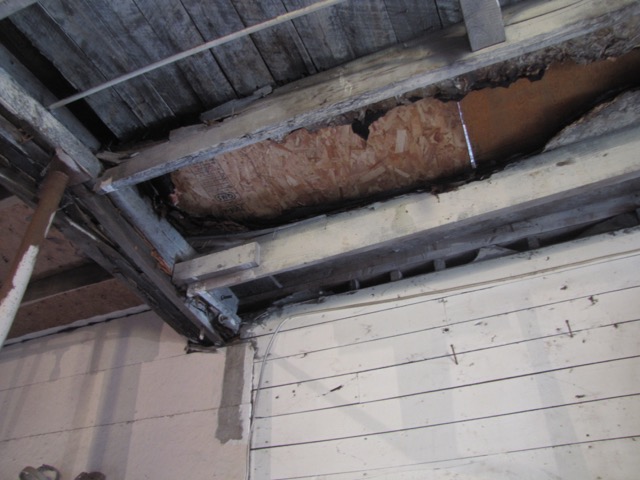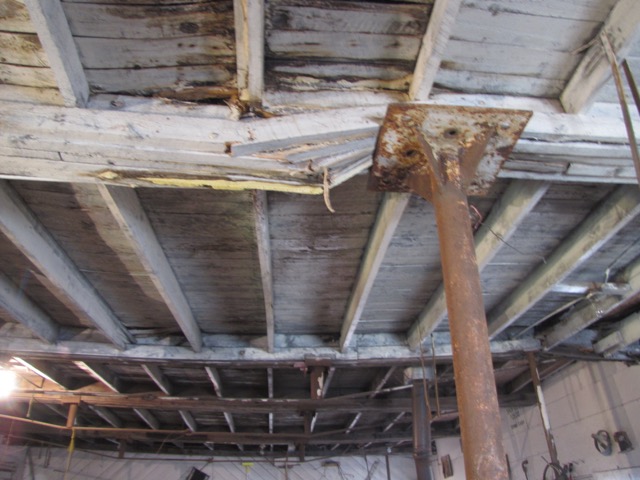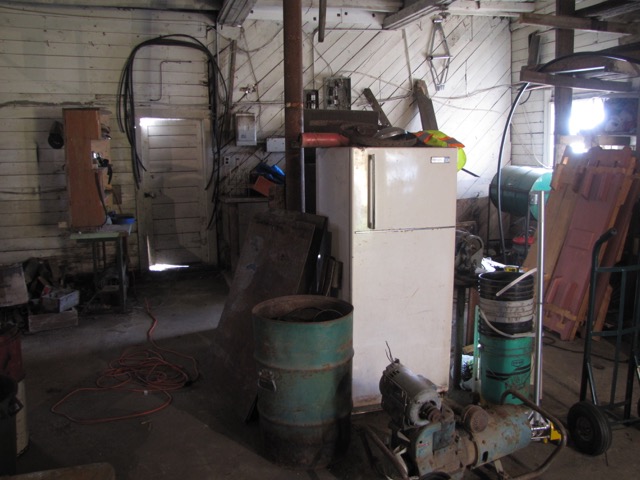 Stay tuned!...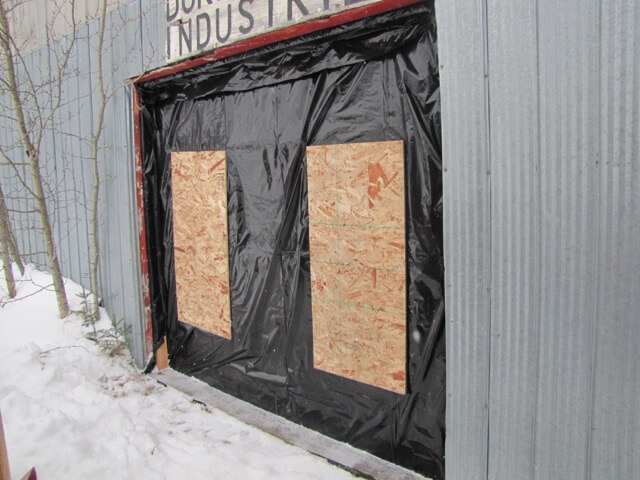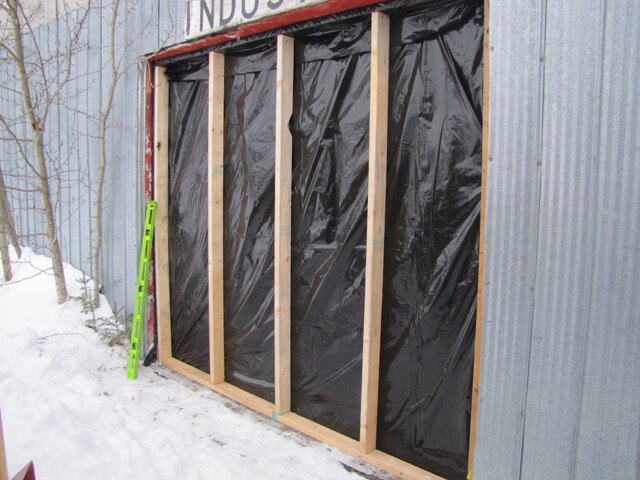 Late Feb...the smaller door ,on North side, was inoperable, and constructed of only one inch lumber...not air tight or insulated...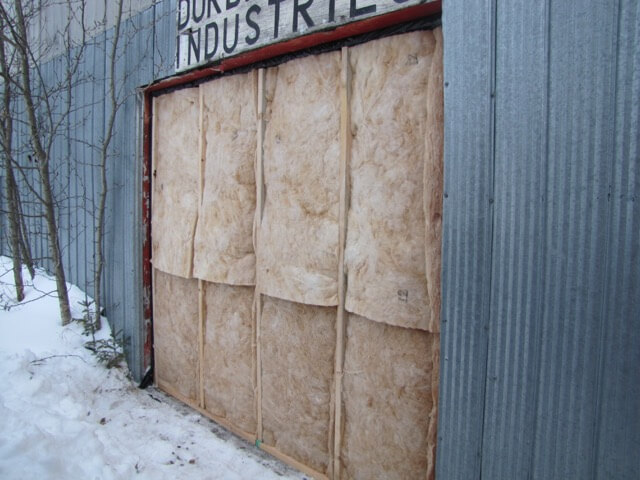 I sealed it with plastic, then framed it and insulated it , basically making it a wall section...